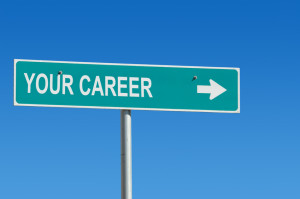 This post is part of an occasional career focused blog series for aspiring Higher Education CIOs or sitting CIOs. Previous posts can be accessed here.
Are you a mid-level IT manager interested in preparing for the next step up in your career path?  If this is the case, take some time to evaluate your skills and experiences against essential skills institutions look for in a CIO.  The Center for Higher Education Chief Information Officers Studies, Inc. (CHECS), in their 2013 study of higher education chief information officers cite leadership, communication, technical knowledge, interpersonal skills and higher education knowledge as vital skills. If you find there are a few gaps in your background, here are 4 actions you can take to begin to develop attributes that are fundamental to the CIO role.
 4 Actions to Acquire Skills for a Higher Education CIO Role
Establish a mentor relationship. It doesn't need to be an on-campus relationship; an executive coach or professional colleague will do. The goal is to gain valuable insight and guidance to begin positioning yourself for a leadership role. Reach out to someone whose career path you admire. Ask questions, run ideas by them, and learn from their experiences.
Engage in the IT professional community. Use social media to build up your business networking profile. Participate in groups on LinkedIn. Volunteer to speak at conferences or join constituent groups. Having a strong network of colleagues will be very useful throughout your career.  The goal of this action is advance your communication skills and position you as a leader in the IT professional community.
Form alliances in student services or other administrative units. Take time to understand current business issues across campus. When possible, volunteer to lead or participate in cross-campus committees. Reach out to your customer base– understand their business concerns and spend time studying your campus from a strategic perspective.
Have vision.  Develop opinions about how technology will transform the business of higher education.  Keep updated about current trends and controversies that fuel debates in the higher education community.
Questions to Consider
What keeps the President/Provost up at night?
What are your opinions about these issues and opportunities?
Interested in receiving feedback on your approach to landing your next career opportunity? Contact me at [email protected].