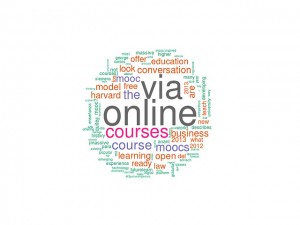 I wrote an article about MOOCs and career exploration that has been posted on the site MOOC News and Reviews. This website is an amazing resource devoted to exploring the ever evolving landscape of MOOCs, massive open online courses.  The subject of my guest post is how recent college graduates can use MOOCs as an advantage to secure employment.  I got to thinking, how can CIOs and rising technical leaders in higher education leverage MOOCs for professional development?
3 Reasons to Take a MOOC
1. Develop an informed opinion about MOOCs. For sitting or aspiring CIOs in higher education, keep your finger on the pulse of new teaching and learning technologies that will soon (if they haven't already) impact your institution.  Experience from a student's perspective, what it's like to take a course. Ask yourself a few questions while taking the course. What are the challenges in the user experience? What works well?  Is there value in offering MOOCs at your institution? What insight can you add to the conversation about this topic on your campus?
2. Advance or enhance your leadership skills.  Strategic planning and mentorship are two desired competencies. Universities and Community Colleges look for technical leaders with business as well as technical competencies. MOOC providers such as Edx, Coursera and Udacity offer courses that enrich strategic planning, organization management, and mentorship skills.
3. Low Barrier to Entry. Enroll in a MOOC and you can complete the course at your convenience and at no cost. There's no lower barrier!
Final Thoughts
The utility for MOOCs will continue to evolve as more universities and community colleges offer them as part of their teaching and learning delivery portfolios.  I believe the real benefit will be to career changers and explorers, and other lifelong learners interested in expanding their knowledge and perspective during conversations in a global classroom.
Questions about how to maximize your career portfolio for an executive position? Contact me at
[email protected].
Recently I revisited the report "Reclaiming the American Dream: Community Colleges and the Nation's Future" and the call to action for community colleges.  The report identifies 3 overarching imperatives required to reimagine community colleges.  These are:
Redesign students' educational experiences;
Reinvent institutional roles; and
Reset the system to create incentives for student and institutional success.
The challenge for most higher education institutions is to identify where to put the stake in the ground and begin the reinvention process.  Should the assessment process begin with people, process or technology- or all three? I recommend a 6- phase process for initiating a redesign.  This blog post introduces the phases recommended for beginning a redesign effort.  In subsequent posts, I will  detail how to engage in each of the 6 phases.
6 Phases for a Student Services Redesign:
 Checklist for Launching a Student Services Redesign:
Pre-launch critical success actions that set a foundation for overall project success include the following:
Committed executive sponsorship: President, Provosts, academic leadership, and administrative leadership all need to be on board for supporting this effort.
Committed senior student services leadership: Provides resources and support for initiative.
Assigned project leader with a work team: Using volunteers is tricky.  A truly transformative initiative needs committed resources.  If performance is only tied to day-to-day responsibilities that are unrelated to this initiative, only those responsibilities will be the priority. A best practice in overall project success is to formally allocate a % of the assigned individual's time to this initiative.  Align project outcomes to performance metrics to guarantee the initiative maintains priority status.
Allocated project administrative support. Communication, scheduling and resource management need to be carefully managed to ensure the project stays on track and continues to move forward.
 Question to Consider?
What will it take for my campus to prepare for a student services redesign effort?
Do we have the right resources allocated to this initiative?
What other campus partners can improve our success in executing this initiative?
Questions about how to begin a student redesign initiative? Contact me at
[email protected].
photo credit: Wonderlane via photopin cc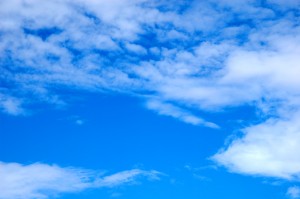 It's been about a year since the report "Reclaiming the American Dream: Community Colleges and the Nation's Future" was released at the 2012 AACC Annual Convention in Orlando, Florida. The report is the result of the Two-Phase  21st Century Initiative that is a response to President Obama's education agenda and challenge for community colleges.  The goal of President Obama's education agenda is to educate an additional 5 million students and provide them with degrees, certificates or other credentials by 2020.  To address this goal, the report presents a vision for re-imagining community colleges, anchored with the following directives:
Redesign the student educational experience
Reinvent institutional roles
Reset the system to create incentives for student and institution
What is the status of the 21st Century Initiative?
At this point, Phase One: " The Listening Tour" and Phase Two, the construction of the report, are complete.   Following these two phases, nine teams have been convened to provide guidance and identify implementation challenges reported by AACC constituencies.  The implementation teams are organized in the following manner:
 What are 21st Century Initiative implementation options for your community college?
One track some community colleges have chosen to pursue is to use this framework for a campus-wide strategic planning effort. Another option is to contemplate the three imperatives in the report.  Consider assessing the quality of your institute's student education experience. Explore student lifecycle processes such as:
Enroll: Recruitment, Admissions, Financial Aid, Registration
Engagement: Academic/Degree Planning, Counseling, Career Services
Emerge/Embark: Transfer (Articulation), Continuing Ed (course advisement), Professional (transcript verification)
 Question to consider:
How does the quality of the student experience compare across all student demographics?
If student services are top of mind for your institution- where do you begin?
(Check out the student services redesign blog series).
Questions about how to leverage the findings from this report at your institution? Contact me at
[email protected].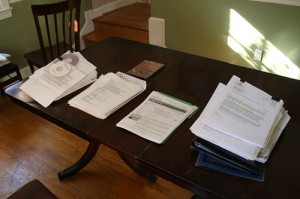 One of my ongoing consulting engagements is with an executive search firm that recruits technology leaders for higher education. Recently I've noticed an influx of applicants with a corporate background looking to transition to higher education. There are, of course, many similarities in the CIO role across industries. However, I find many industry changers make a detrimental error in their application packet: omitting a cover letter. Or equally unfavorable: including a generic cover letter.
Here are two tips that can improve the opportunity for a corporate CIO to be considered for a technology leadership role in higher education.
Why Higher Education?
Tell me, the executive search consultant, why you're interested. Be specific. If you are interested because you are passionate- why are you passionate? Conduct research. What about higher education interests you? Demonstrate your knowledge of issues that impact technology leaders and the overall business of higher education. Don't go overboard with details in the cover letter. Your cover letter should subtly show that you've done your homework about the institution and higher education.
Why You?
Technology leaders with significant experience in higher education are your competition. Help me understand why you should be considered for this role instead of an applicant with deep industry experience. In addition to a broad introduction to your background, correlate your experience to specific requirements for the position. Tell me about yourself in the context of the priorities for the role. If the primary priority for the new role is planning for academic technologies— highlight elements of your background that demonstrate your success working with a highly political constituency. What are the other experiences in your background that can correlate to a higher education cultural environment? If the institution priority is improved IT services, call out your experience in maximizing the customer experience. Have you led a strategic planning effort? Highlight experiences where you've provided leadership from both a technology and business perspective.  View the cover letter as the qualitative context for your application. Your resume provides the quantitative back up.
Questions to Consider
Does your cover letter augment your resume or replicate it? (opt for the former)
What three points do you want the evaluator to remember? Are these clearly stated with supporting data points?
And finally, review the position description and compare to your cover letter and resume. Does your application packet clearly illustrate why you are interested in shifting from your industry to higher education?
Questions about how to maximize your career portfolio for an executive position? Contact me at
[email protected].
photo credit: woodleywonderworks via photopin cc