This weekend I attended the American Association of Community Colleges in San Francisco. I wondered how MOOCs would influence the agenda to reinvent the student experience.  AACC focused a program track on progress made taking action on the report Reclaiming the American Dream: Community Colleges and the Nation's Future.  The report from the 21st Century Commission calls out redesigning the student educational experience as one of the strategic pillars for reimagining the community college. Here are two questions to consider:
How do MOOCs intersect with the 21st Century Initiative Implementation?
Nine teams have been deployed to guide and evaluate progress toward nationwide implementation of the 21st-Centrury Report Initiatives. MOOCs are an important option for community colleges to consider across the continuum of the student experience. One implementation team is focused on reimagining pathways for student success. I attended this team's session on their progress.  Participants were energized and the discussion was lively. I sensed this team would be open to incorporating examination of this innovative solution to reinvent student success pathways. Wake Technical Community College is an example of a first mover in partnering with MOOCs provider, Udacity. Together Wake Tech and Udacity are testing how to revolutionize developmental education using MOOCs.
Are there costs for Community Colleges associated with MOOCs being offered for "FREE?"
There is absolutely a cost associated with "free." So far, the dialogue for MOOCs is focused on teaching and learning on a global scale. Questions about what "free" means in delivery are still being formulated. As delivery continues to ramp up and discussions focus on faculty and student engagement in MOOCs, the conversation will quickly move to student support services. Student support in MOOCs courses requires re-thinking the services business model.  How can the current student services support framework either adapt or innovate in real ways? How can the student services support model align with how students interacts with the community college- not how the institution interacts with students?
The MOOCs question is important to the future of community colleges, however, there are broader organization questions that need to be considered in tandem.
Are you interested in having a conversation about how your institution considers the MOOCs question? Contact me at [email protected].
photo credit: York College of PA via photopin cc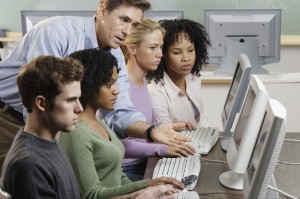 MOOCs have now become part of the dialogue in higher education for debating "what is the purpose of the university?" David Brooks  hypothesizes that the purpose of universities is to "transmit technical and practical knowledge." In my mind the intersection of technical and practical knowledge is embedded in the overall student lifecycle. There's another question that should be included in the discussion. How does online education seamlessly integrate into all aspects of the higher education student lifecycle?
3 Ideas to Integrate MOOCs in the Student Lifecycle.
Start at the beginning of the lifecycle with student recruitment. Are there opportunities for pre-college courses to be developed and leveraged as an incitement for recruitment efforts? What about a weekend seminar introducing a popular faculty member and academic discipline?
Augment and extend degree program offerings.  Students could engage in MOOCs during the summer to build skills for translating their academic experience to support landing a job after graduation.
Provide more flexibility to low residency executive education programs. Busy executives could extend their residency experience through participation in online courses with their peers in the program.
Question to Consider:
What other intersection points exist for MOOCs in the higher education student lifecycle?
Are you interested in having a conversation about how your institution considers the MOOCs question? Contact me at [email protected].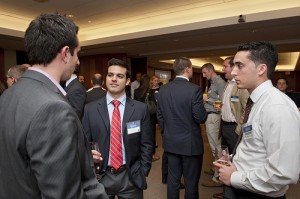 A recent survey conducted by the Council for Advancement and Support of Education shows that fostering relationships with alumni is advantageous for community colleges. Not surprising, one of the principle obstacles community colleges face is the lack of available funding to support alumni programs.  Are there benefits that warrant reconsidering such investments?
Benefits to engaging community college alumni:
One benefit to increased alumni outreach is to work with locally based alumni to develop apprentice and internship opportunities for students. A study conducted by the Council for Resource Development shows that 70% of community college alumni live within 50 miles of their alma mater.  Local alumni benefit by partnering with their alma mater to source an educated workforce.
A second benefit is philanthropy.  Government funding reductions has caused community college leaders to think creatively about generating new revenue streams.
Questions for community college leaders to consider:
How does my institution currently engage with alumni?
Are there opportunities to extend existing resources and programs to increase interaction with alumni?
What benefits can be offered to alumni? Support with job search? Provide opportunities to give back to institution through providing mentorship or apprenticeships for students?
What communication strategies (such as social media campaigns) can be augmented to include messaging that targets alumni?
What metrics will be used to measure the return on resource investment?

Are you interested in having a conversation about how your institution can maximize alumni relationships? Contact me at [email protected].
photo credit: Alumni Relations via photopin cc