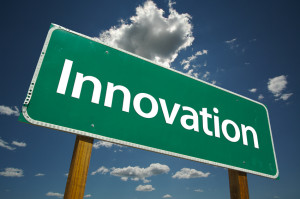 Over the last year I've had many conversations about the role ed tech incubators and accelerators play in stimulating disruptive change in higher education.  Today I read an article  written by Andy Thomason about colleges creating their own in-house ed tech incubators.  Thomason positions the dialogue between the ed-tech startups and universities as a "two-way conversation." Startups gain access to the rich intellectual capital cultivated at universities and colleges. Institutions gain perspective on what's in the works for the future of higher education.  The first question universities and colleges must ask is should the investment be in an incubator or accelerator?
What is the Difference Between an Incubator and an Accelerator?
Often the definition is blurred and the terms are used interchangeably. At a high level, here's the difference. An incubator fosters a supportive environment to develop ideas, test solutions and examine business model options. Time spent in an incubator is usually less definitive than an accelerator.  There may be other start-ups in an incubator that form a cohort, a supportive community of peers.
Accelerators focus on nurturing startup success as well, however, the approach may include access to bundled professional services (business model development, branding, PR, product design),  seed capital, support for launch and is bound  by a time frame requirement. Often accelerators are defined as early stage investments and more questions are focused on ROI.
 3 Benefits to Universities and Colleges for Establishing In-House Incubators/Accelerators
Harnesses the power of one of their greatest core competencies – research- as a means to help craft the path forward
Nurtures a culture of innovation and entrepreneurism among students
Contributes to or leads the path forward to a long-term viable model for the future of higher education — basically taking an active role in disruptive change in higher education.
Questions to Consider:
What are the pros/cons for my institution to support an incubator vs. accelerator?
What support needs to be in place to operate an accelerator that is time specific, mentorship-driven with critical resources to drive rapid progress on product solutions?
What type of funding model makes sense?
What is the governance model for establishing selection and success criteria and providing oversight for the start-up?
What does a beta incubator/accelerator look like?  Does it make sense to establish a cohort environment supporting multiple start-ups?
What is the criteria for selecting a start-up for an in-house incubator/accelerator?
Interested in assessing the possibilities of an in-house incubator/accelerator? Contact me at [email protected].