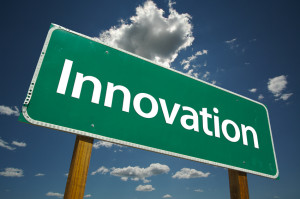 Over the last year I've had many conversations about the role ed tech incubators and accelerators play in stimulating disruptive change in higher education.  Today I read an article  written by Andy Thomason about colleges creating their own in-house ed tech incubators.  Thomason positions the dialogue between the ed-tech startups and universities as a "two-way conversation." Startups gain access to the rich intellectual capital cultivated at universities and colleges. Institutions gain perspective on what's in the works for the future of higher education.  The first question universities and colleges must ask is should the investment be in an incubator or accelerator?
What is the Difference Between an Incubator and an Accelerator?
Often the definition is blurred and the terms are used interchangeably. At a high level, here's the difference. An incubator fosters a supportive environment to develop ideas, test solutions and examine business model options. Time spent in an incubator is usually less definitive than an accelerator.  There may be other start-ups in an incubator that form a cohort, a supportive community of peers.
Accelerators focus on nurturing startup success as well, however, the approach may include access to bundled professional services (business model development, branding, PR, product design),  seed capital, support for launch and is bound  by a time frame requirement. Often accelerators are defined as early stage investments and more questions are focused on ROI.
 3 Benefits to Universities and Colleges for Establishing In-House Incubators/Accelerators
Harnesses the power of one of their greatest core competencies – research- as a means to help craft the path forward
Nurtures a culture of innovation and entrepreneurism among students
Contributes to or leads the path forward to a long-term viable model for the future of higher education — basically taking an active role in disruptive change in higher education.
Questions to Consider:
What are the pros/cons for my institution to support an incubator vs. accelerator?
What support needs to be in place to operate an accelerator that is time specific, mentorship-driven with critical resources to drive rapid progress on product solutions?
What type of funding model makes sense?
What is the governance model for establishing selection and success criteria and providing oversight for the start-up?
What does a beta incubator/accelerator look like?  Does it make sense to establish a cohort environment supporting multiple start-ups?
What is the criteria for selecting a start-up for an in-house incubator/accelerator?
Interested in assessing the possibilities of an in-house incubator/accelerator? Contact me at [email protected].
This weekend I attended the American Association of Community Colleges in San Francisco. I wondered how MOOCs would influence the agenda to reinvent the student experience.  AACC focused a program track on progress made taking action on the report Reclaiming the American Dream: Community Colleges and the Nation's Future.  The report from the 21st Century Commission calls out redesigning the student educational experience as one of the strategic pillars for reimagining the community college. Here are two questions to consider:
How do MOOCs intersect with the 21st Century Initiative Implementation?
Nine teams have been deployed to guide and evaluate progress toward nationwide implementation of the 21st-Centrury Report Initiatives. MOOCs are an important option for community colleges to consider across the continuum of the student experience. One implementation team is focused on reimagining pathways for student success. I attended this team's session on their progress.  Participants were energized and the discussion was lively. I sensed this team would be open to incorporating examination of this innovative solution to reinvent student success pathways. Wake Technical Community College is an example of a first mover in partnering with MOOCs provider, Udacity. Together Wake Tech and Udacity are testing how to revolutionize developmental education using MOOCs.
Are there costs for Community Colleges associated with MOOCs being offered for "FREE?"
There is absolutely a cost associated with "free." So far, the dialogue for MOOCs is focused on teaching and learning on a global scale. Questions about what "free" means in delivery are still being formulated. As delivery continues to ramp up and discussions focus on faculty and student engagement in MOOCs, the conversation will quickly move to student support services. Student support in MOOCs courses requires re-thinking the services business model.  How can the current student services support framework either adapt or innovate in real ways? How can the student services support model align with how students interacts with the community college- not how the institution interacts with students?
The MOOCs question is important to the future of community colleges, however, there are broader organization questions that need to be considered in tandem.
Are you interested in having a conversation about how your institution considers the MOOCs question? Contact me at [email protected].
photo credit: York College of PA via photopin cc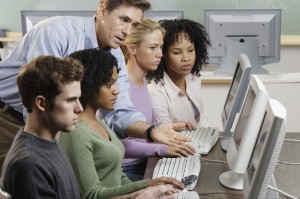 MOOCs have now become part of the dialogue in higher education for debating "what is the purpose of the university?" David Brooks  hypothesizes that the purpose of universities is to "transmit technical and practical knowledge." In my mind the intersection of technical and practical knowledge is embedded in the overall student lifecycle. There's another question that should be included in the discussion. How does online education seamlessly integrate into all aspects of the higher education student lifecycle?
3 Ideas to Integrate MOOCs in the Student Lifecycle.
Start at the beginning of the lifecycle with student recruitment. Are there opportunities for pre-college courses to be developed and leveraged as an incitement for recruitment efforts? What about a weekend seminar introducing a popular faculty member and academic discipline?
Augment and extend degree program offerings.  Students could engage in MOOCs during the summer to build skills for translating their academic experience to support landing a job after graduation.
Provide more flexibility to low residency executive education programs. Busy executives could extend their residency experience through participation in online courses with their peers in the program.
Question to Consider:
What other intersection points exist for MOOCs in the higher education student lifecycle?
Are you interested in having a conversation about how your institution considers the MOOCs question? Contact me at [email protected].
Disruptive change and the impact of MOOCs on higher education is still top of mind for me. LinkedIn Group discussions, opinion pieces in the Chronicle of Higher Education, Insider Higher Education and industry blogs passionately focus on this topic.  As online and hybrid teaching and learning models expand across the higher education ecosystem, the alternatives are either to make change or to be changed.  William G. Bowen writes in The Chronicle  that three barriers stand in the way of online education to be truly transformational. In a nutshell, these are:
Lack of consistent research that offers evidence of improved or equal learning outcomes in online education delivery modes and evidence of cost savings;
Lack of teaching and learning platforms that are customizable, scalable, shareable and cost effective; and
The need for a fresh institutional leadership mindset and approach to decision making with the goal of innovating teaching and learning.
Bowen's article illustrates the need to take a measured and thoughtful approach to apply new teaching and learning models.  And, importantly, retain aspects of the academic experience that cannot be quantified and assessed.
In my previous blog post, I posed questions about student services and incentives for reinventing pedagogy for next generation learning models.
Conversation Starter:
What aspects of the teaching and learning experience are worth preserving as delivery and engagement modes shift?
Are you interested in having a conversation about how innovation in teaching and learning models influence the student experience? Contact me at [email protected].
Thomas Friedman gets it right in his op ed article The Professor's Big Stage. Higher education is in the midst of disruptive change. A key point is that new modes of course delivery – such as MOOCs (massive open online courses) are revolutionizing higher education worldwide. MOOCs delivery modes prove to broaden access to education. However, MOOCs are most successful when blended with an in person discussion forum (here's another great article about MOOCs and how in person peer study groups influence successful outcomes). At this point, higher education institutions are not equipped to scale support of in person discussion forums for a MOOC.
Where to begin? Here are two possible questions to get the conversation started for higher education leaders.
1.  How can student services be restructured to support successful learning outcomes in blended learning environments?
2.  What support or incentives are required for faculty to reinvent pedagogy for next generation learning models?
The call to action is to think differently and innovate the entire education ecosystem. My favorite line in Thomas Friedman's article is "average is over." Brilliant.
Are you interested in having a conversation about how your institution responds to disruptive change? Contact me at [email protected].
photo credit: giulia.forsythe via photopin cc